6. Sylvester Stallone in The Party At Kitty And Stud's
To all the Rocky fans! Did you know that nickname Italian Stallion is actually the title of an adult film? It's true. Italian Stallion is an alternative title of The Party At Kitty And Stud's movie Sylvester Stallone played. Moreover, it's Stallone's debut in a big cinema world and hos the very first role. It is a relatively softcore film about a couple who throw an S&M party (a weekend favorite for us all, right?). Speaking of the experience in a 1976 interview with Playboy, Stallone states that the was pretty much at the end of his rope and that "it was either do that movie or rob someone". Honestly, it sounds like he made the better decision!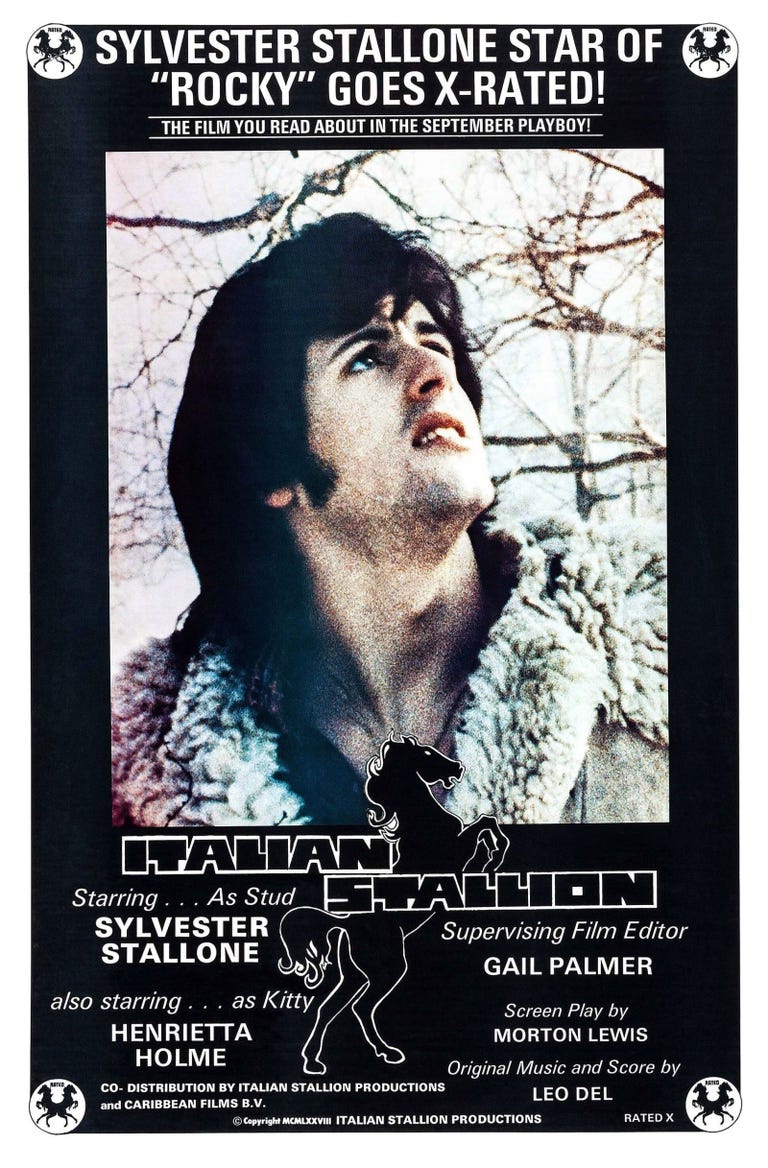 5. Matt LeBlanc in Red Shoe Diaries
We bet you did not know that Man LeBlanc took part in erotic movies. Maybe our favorite Friends star is not so different from his character? In Red Shoe Diaries, erotic drama series from very '90s – LeBlanc plays a sexy bike messenger – woo! Speaking of his role, he says "Did I really do those scenes? God, it seems like a dream". No doubt it does, man. However, it seems that Red Shoe Diaries are worth watching as there are 5 seasons.