Everybody knows how loyal a dog can be to their owner – if you need proof of it, just ask one of your dog-owning friends. Just think about it: dogs feel a strong affection for beings from different species, and the connection human can share with a dog can sometimes be stronger than their connection with other humans.
Dogs are noble, compassionate creatures: for example, this particular doggy rushes to the defense of the child despite being scared of the vacuum cleaner (like all dogs are). That's a level of selflessness that few of us can rival.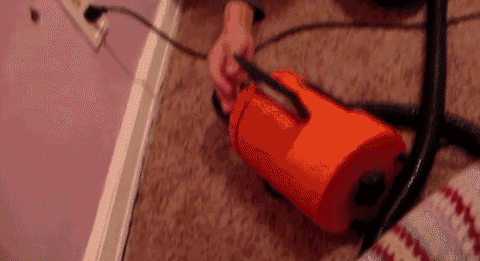 If a human and a dog live together long enough, they tend to form a very strong bond akin to that of a family. To these dogs, their owners are everything, and they want to spend every minute of their lives with them.
One of such dogs is 15-year-old Xiongxiong.
? Meet the dog who waits every day at subway station for his Chinese owner to return from work. The 15-year-old dog, called Xiongxiong, waits faithfully outside a metro station daily while its owner goes to work and stays there all day until he returns. https://t.co/DbRFAN7O8v pic.twitter.com/RafOYuHm5P

— TODAY (@TODAYonline) May 1, 2018
Every day between 7 a.m. and 8 a.m. this good boy walks to the Libiza Metro station in Chongqing to see his owner off on his way to work. Then Xiongxiong sits down and waits for 12 hours until his owner returns, and the story has been going on for 7 or 8 years already. There is no collar or leash, the dog does it all on his own.
When his owner finally returns, Xiongxiong greets him with happy barking – what a pleasant sight!
A touching dog's tale in China: Meet Xiongxiong, a 15-yr-old dog in Chongqing who has waited for its owner at the metro station every day for years pic.twitter.com/j72zm7grQE

— People's Daily,China (@PDChina) April 28, 2018
"Xiongxiong is 15 years old and I've had him for seven or eight years. Ever since I have had Xiongxiong, he has waited for me every day," says his owner.
Among the local residents, Xiongxiong's devotion to his owner has become something akin to a legend. Station workers and people who regularly pass by the Libiza station got attached to the dog, petting Xiongxiong and giving him attention while he waits.
Dog who waits 12 hours at station for owner to come home in China https://t.co/Kuvg7tyRFD pic.twitter.com/9x2FVT3wL5

— Zesty Europe News (@zesty_europe) May 3, 2018
After Xiongxiong's story reached the Internet, people started visiting Libiza station just to see the loyal dog on his everyday watch. Social media in China also caught on to the case, with lots of posts dedicated to how admirable and cute the dog is.
Xiongxiong, 15, has no collar, and is not tied down with a lead. He simply sits on the ground by the entrance to the subway every day and waits patiently for 12 hours for his owner to arrive home. His owner has been looking after Xiongxiong for 8 years.https://t.co/eUHzhymYCB

— Al Raposas (@a_raposas) May 3, 2018
Loyal waiting dog Xiongxiong (Little Bear) wins Chinese hearts. https://t.co/A8427QJGLX

— Maxfield Papillon (@DogWithAPurpose) May 3, 2018
We don't deserve dogs. https://t.co/aPkVNgcBzE

— ◁△△ (@archaeofuturist) May 3, 2018
We can only wish everybody had friends as loyal as this Chinese doggy!